February was a crazy month for us – with back to back colds and coldy ailments, then it was the goblin's second birthday and plenty of fun, cooking and days out in between. I have been devouring plenty of media lately so hopefully some interesting recommendations make up this week's #littleloves!
Heard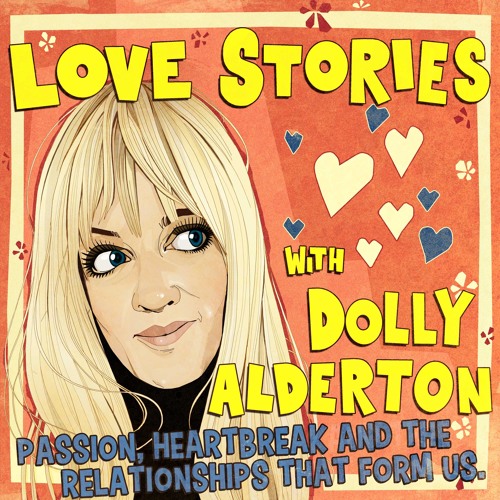 So Love Stories by Dolly Alderton has been a weekly joy during my afternoon commute to pick up the goblin after work. Dolly has a voice you really listen to and has great stories to tell herself but her choice of guests for this podcast has so far been wonderful. My favourites were Bryony Gordon and Ruby Tandoh. I had never heard of Bryony as I'm not strictly a Telegraph reader except for work research so I was pleasantly surprised to find out that she is an absolute scream in her brutally honest depictions of her raucous twenties which were filled with inappropriate men and drug and booze addictions. Not just this – but after her first book, she wrote her second, called Mad Girl which chronicles her mental health struggles through her teens and into adulthood. The other writer I loved listening to in this podcast was Ruby – I have since bought her latest book, entitled 'Eat Up' which is all about food.
Read
I should change that to 'reading' as I've only just started reading Eat Up by Ruby Tandoh but I'm finding it magnificent so far. It's so refreshing to read a book about food which doesn't drone on about healthy eating and how 'superf foods' fuel your body and ward off diseases, etc – which is something to learn about of course; but 'Eat Up' is really about the love of all types of food and what they mean to you. How certain types of food hold a very sentimental history and how each food you love can serve a purpose or tell a story; and it never has to be super healthy or 'posh' food but the pot noodle, the blackberry jam or the special takeaway you order as a treat when you're feeling down can nourish you in the most spectacular ways…It's a recommended read!
Watched
I devoured season 3 and 4 of Netflix's Grace and Frankie practically in one sitting (or my version of that; 2 super early nights in bed with my laptop). I love this series; the acting is top notch, it's funny, sharp, charming and so well thought out. It's a total feel good comedy – you can't emerge from a G&F binge session with the slightest of bad moods. Those gals really lift the spirits.
Made
I enjoyed putting together a creamy risotto covered in rocket and sweet chilli sauce; the ultimate comfort dish!! Nothing fancy, nothing complicated- just a simple, classic nourishing meal. My favourite kind.
Wore
It's been ever so cold lately (the 3 day snow storm which made the UK grind to a halt was fun for those who enjoy a legitimate reason to have snuggly days indoors eating food – the real reason I love Christmas so much.)
To celebrate the cold snap, I have been wearing my gorgeous faux fur coat- passed down to me by my mother who purchased it some time in the 80s. This coat has lasted a long time and I bring it out smugly each winter and find it suits every type of outfit I wear.