It's been looking a lot like Christmas lately, hasn't it?
The decorations are up, the tree is shining bright, the festive tunes are on the radio and everyone is looking forward to time off work and everyone else is Christmas shopping like crazy.
It's a wonderful time of year!
There's nothing more festive than snuggling up under a soft blanket while the weather outside is cold, and watching a Christmassy film whilst gorging on mince pies, hot chocolate and gingerbread.
Here's my top festive favourites:
   1. It's a Wonderful Life
I only watched this for the first time last Christmas! How have I missed out on this classic for so long??? It's a new firm favourite and I'm not going to lie, it's on in the background right now as I write this.
Frank Capra's gorgeous 1946 classic is the heartwarming tale of George Bailey who is a good man, who sacrifices his own dreams to help his town and family- whose constant cock ups leave him stuck in his small town of Bedford Falls instead of travelling the world like he always wanted.
He winds up angry and frustrated with how things have turned out for him – despite having a loving wife and sweet children. Just as he's considering ending it all, a guardian angels swoops in to show him what the town would be like without him. You may shed a tear at the end and it'll most definitely fill you with Christmas cheer!
2. Elf
Any film with Will Ferrell is usually a hit with me – but a Christmas film about a ridiculously Christmassy fully grown elf? God yes. This is the film that launched a thousand festive memes and continues to make everyone laugh year after year.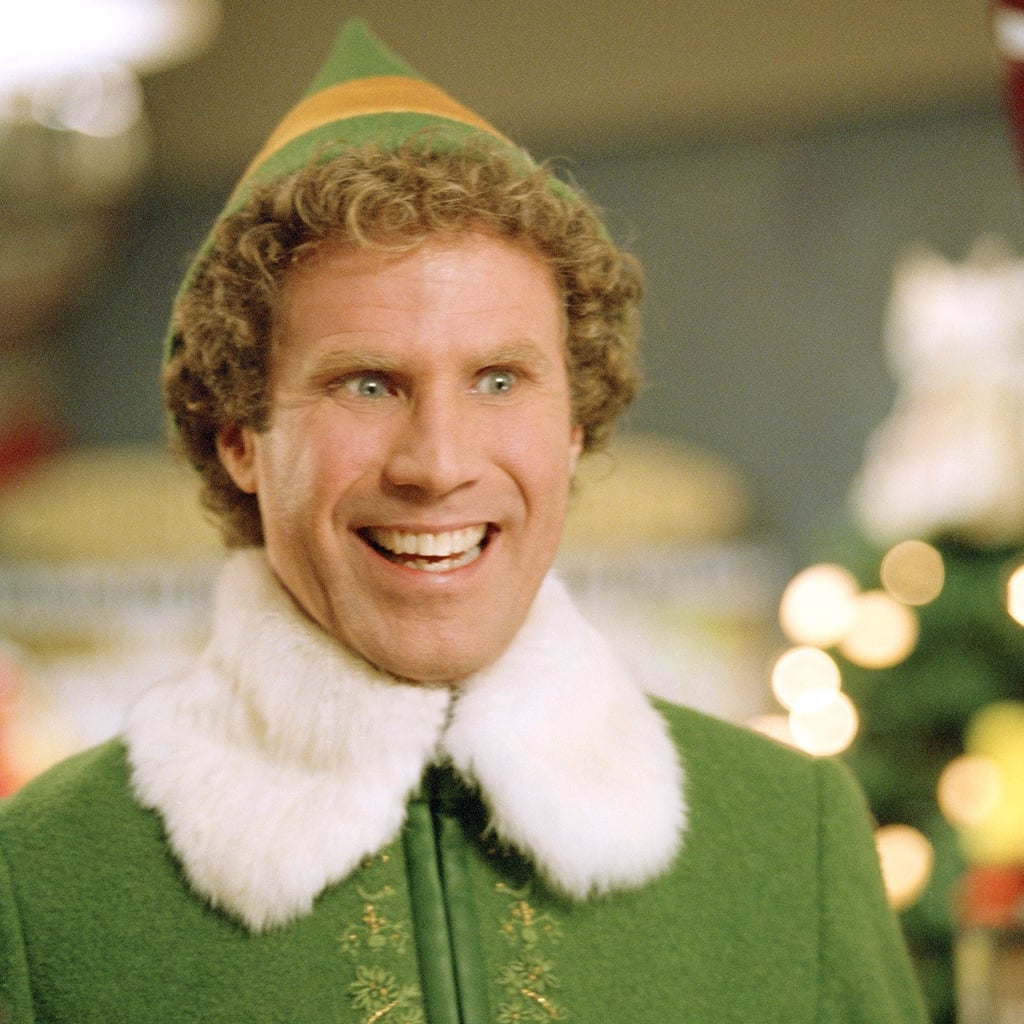 3. The Muppet's Christmas Carol
This one's probably my all time favourite. I made it a tradition to watch it every Christmas Eve – not a day before or after. I think it's down to Kermit's Bob Cratchit's singing rendition of 'One More Sleep Till Christmas'.
Everything about this Jim Henson classic is perfect; from the music to the perfect mix of funny and sad – and even Michael Caine's bad singing at the end is charming. The muppets fit in so well to this Dickensian tale, it's almost as if it was written for them.
4. The Family Stone
This is the Christmas film that no one's ever heard of and it's such a pity as this film is absolutely wonderful! It's a perfect cast, a great story, excellent writing, full of family spirit, Christmas cheer and tense awkward family feuds.
Diane Keaton plays the matriarch – and she is quite a lady. Sarah Jessica Parker is the awkward, tense girlfriend one of the prodigal sons brings home for Christmas- who no one likes. It's an all star cast and a hilarious story, I'd highly recommend this film.
You end up wanting to be in their family – the fierce love and support they have for each other is truly endearing – the way family should be. It's just a gorgeous movie.
5. Love Actually
A true modern British classic now – and can't be missed at Christmas. I have watched this one a few too many times so can happily have it on in the background while I make dinner, clean or wrap presents, but will always get distracted laughing at one of the many hilarious scenes or incredibly emotional moments this film offers up.
Another all star cast include Alan Rickman, Emma Thompson, Hugh Grant, Bill Nighy, Colin Firth and Liam Neeson (to name just a few)- and a long list of storylines all intertwined but which all come together beautifully in the end…When you realise that Love actually is…all around <3
6. Santa Claus The Movie
This one may be a little dated now but remains a classic. I remember watching it on Christmas Eve when I was about 5 or 6 and loved the warm festive sets, the storyline about the rich girl and the beggar boy – and the part at the beginning when Santa and his wife arrive at their new digs at the North Pole and they have the most incredible cabin bed. This bed I think spawned my obsession with nooks and nests – I had never seen anything so cosy and that I wanted to be in immediately.
7.  Home Alone 2
We had this one on VHS tape instead of the first movie when I was little, so it was always this one we watched at Christmas so was a firm festive favourite in my youth. I think it's a cracking sequel too – and they're not always successful.
The scenes in the big empty house still crack me up – with little Kevin hurling bricks and wrenches at the nasty robbers. Slapstick. Hilarious. And Tim Curry is in this as the mean hotel receptionist. LOVE HIM!
8. Edward Scissorhands
This Tim Burton classic doesn't feel Christmassy from start to finish, but I always see it as a festive film because of the gorgeous snowing scenes with the ice sculpture shaving. And Danny Elfman's Ice Dance is literally the song I want to walk down the aisle to – if I ever get there.
The soundtrack is full of magic and the set is simply splendid – all 1950s pastels and symmetry. Johnny Depp plays the quiet creature with scissors for hands with his typical flair for oddities, and you end up falling in love with him alongside Winona Ryder.
A classic American tale of the misunderstood creature that is shown off, admired then feared and hated for being different.
9. The Snowman
A classic from our childhoods and a must-watch every Christmas since I can remember. Gorgeous music, beautiful story and enchanting (if now old-fashioned) animation – a true British classic.
Walking in the Air by child choirboy Aled Jones is the sound of Christmas as a child for me. I haven't watched the recent remake (something to do with a snow dog?) because I don't want to spoil something perfect. Though if anyone reckons it's really good and worth a watch, let me know.
10. The Polar Express
An instant favourite – and I only watched it for the first time this year!! That's what having a small person does – you catch up on all the good kid films you've not kept up with for years because you were all grown up and cool, and paid bills and watched grown up things.
I loved this film – I know some of the critics accused the animation of being a little creepy and 'dead-eyed' but I found the likeness incredible. The film is full of action, full of festive magic and you get to see Tom Hanks played about six different characters- which is a win. His main character, the train controller – looks just like him, it's uncanny.
This film follows a boy who's belief in Santa Clause is failing him on Christmas Eve, so along comes the magical Polar Express to take him and other non-believing kids to the North Pole to see for themselves.
A wonderful movie for the whole family- one to watch on Christmas Eve! Along with the Muppet's Christmas Carol of course….
Which are your festive favourites?